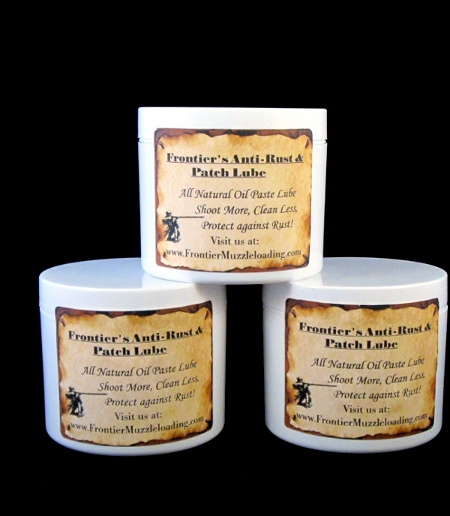 Just a small improvement in the lube department!
One of my guys on the forum mentioned that when he first got his jar of lube, some guys on the range wanted to try it out and made a real mess out of it, got sloppy and wasted a lot of lube.
I've updated the jars once more to an over sized jar which will allow for more room in the container. The old jars used to be filled to the top and when you'd dip a finger in, it could over flow a bit, making a mess and wasting lube.
No problems with the new jars guys! Plenty of room with no spill over.
Another update is how the lube is processed. Before everything was mixed in a paste/oil forum and blended together at high speed.
I am now using the double boiler method so everything is in an oil state and blended together. Once melted and blended, the lube is then put into the container and after it has cooled down over night, Its mixed by hand inside of the contents actual container. Its a much better process than I previously did which improves the product that much more. A couple extra steps, yes. But very important steps that gives you a better, smoother, consistent product you can rely on.