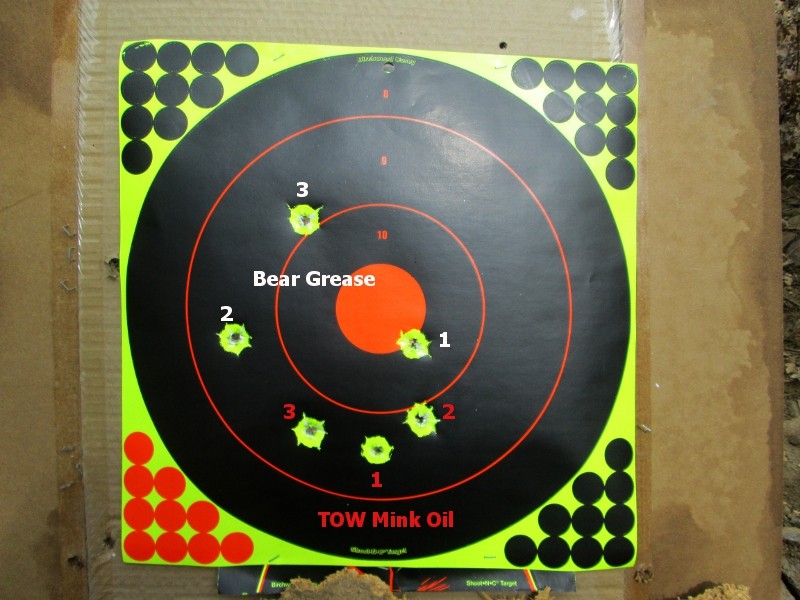 I wanted to get my .58cal Hawken out on the range and just sit back, relax and enjoy some smoke. I've been getting a little bored with 100 yards, so I took the rifle out to my 150 yard bench and got everything all set up, nice day with a little off and on breeze at times. Nothing to complain about! I did clean the bore after each shot.
I
n the end, both patch lubes would have done fine, but the Track of the wolf Mink Oil is today's winner hands down!
A little more load development with
Olde Eynsford
2fg black powder will be next on my do to list!